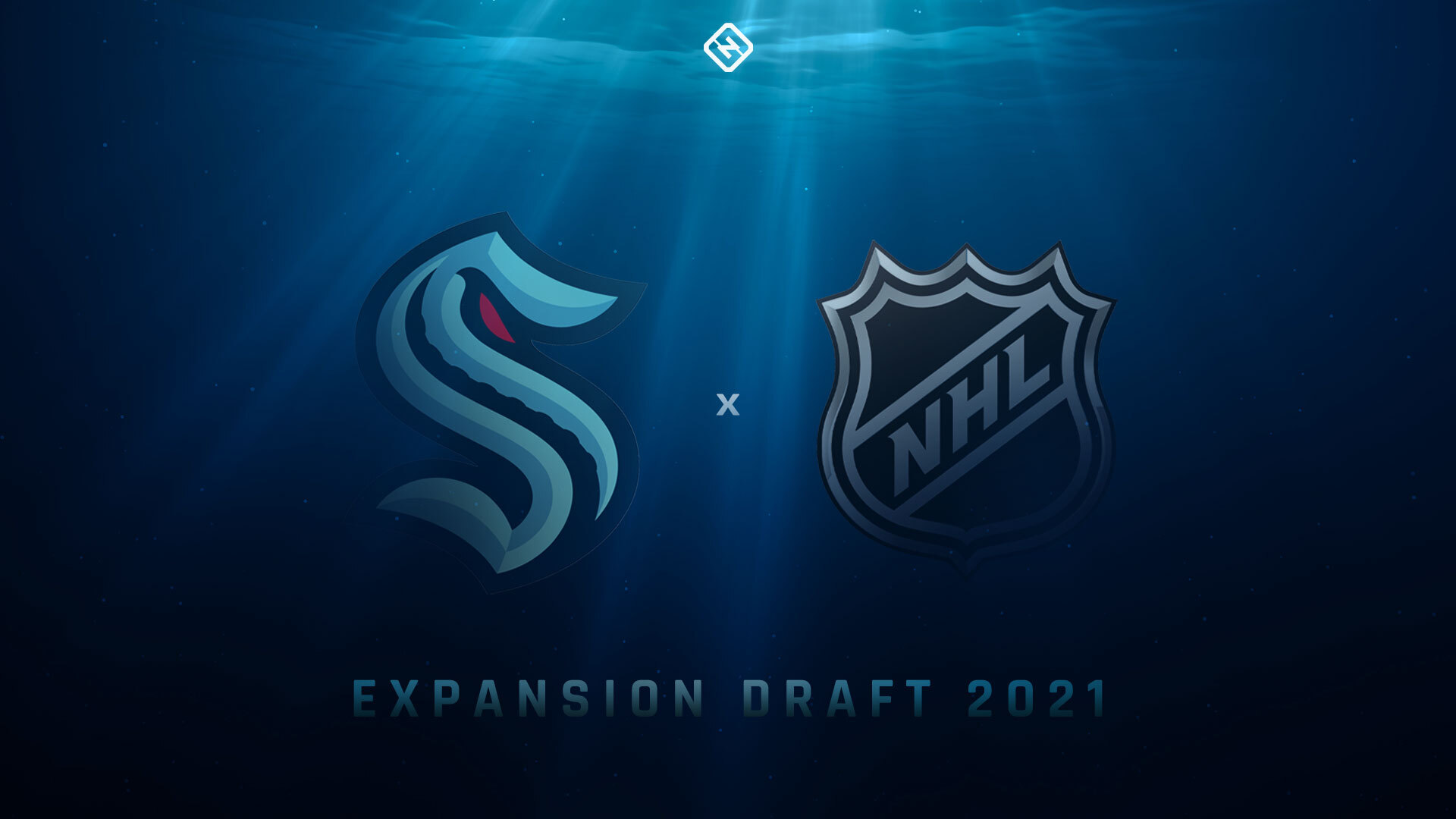 The time has come — finally. Since the Seattle Kraken were a twinkle in the NHL's eye, everything has pointed to this day, the day the team takes a player from 30 NHL teams. (Vegas is exempt.) Yes, the 2021 NHL Expansion Draft is here.
There's a whole lot of intrigue in this draft as clubs have left some big names unprotected — names like Carey Price, Vladimir Tarasenko, two-time Stanley Cup champion Yanni Gourde and Flames captain Mark Giordano could be sporting a Kraken jersey come October. Of course, there could be side deals and trades aplenty as well, so some players' stays in the Pacific Northwest may be shorter than others.
How general manager Ron Francis will build his roster — and whether he'll steal your favorite player — is to be determined, but all of it will go down Wednesday night.
Here's everything you need to know to see the NHL's 32nd franchise take form.
MORE: Watch the NHL Expansion Draft live with fuboTV (7-day free trial)
What channel is the 2021 NHL Expansion Draft on?
The draft is scheduled for 8 p.m. ET Wednesday, July 21. ESPN2 will broadcast the event live in the United States, marking the beginning of the network's new contract with the NHL. Fans in Canada can see who they're losing from their teams' roster on SN, SN Now and TVA Sports.
What are the 2021 NHL Expansion Draft rules? 
This year's expansion draft will follow the same rules as those for the Golden Knights in 2017.
Here's the breakdown.
For the 30 NHL teams losing a player:
They can protect seven forwards, three defensemen and one goalie OR eight skaters (any combination of forwards and defensemen) and one goalie. 
Players who do not need to be protected and cannot be selected: first- and second-year players and unsigned draft picks.
Any player who has a no-movement clause must be protected. Players can waive their clause and then be left unprotected. A number of players, such as Price, Jeff Skinner, Milan Lucic and Ben Bishop, waived their clauses.
One of the exposed defensemen and two of the exposed forwards must not only be under contract for the 2021-22 season but also must have played in 27 or more games in 2021 OR played in 54 or more NHL games over the past two seasons.
An exposed goaltender must be under contract for 2021-22 or be a pending restricted free agent.
Players on long-term injured reserve and with potential career-ending injuries who have missed more than the previous 41 consecutive games (or who otherwise have been confirmed to have a career-threatening injury) cannot be protected and may also be exempt from being picked.
EXPANSION DRAFT: Protected lists | Players available
For the Kraken:
They must select 30 players and at least 14 forwards, nine defensemen and three goaltenders.
At least 20 of those players must be under contract for 2021-22 and have a cumulative salary value between 60 and 100 percent of the upper limit ($81.5 million) of the salary cap.
A player selected cannot be bought out until next summer.
Why are the Golden Knights exempt?
Only 30 teams will lose a player because the Golden Knights, the NHL's now second-youngest team, is exempt from this year's expansion draft. According to ESPN's Emily Kaplan, the exemption was part of a deal Vegas owner Bill Foley made with the NHL in 2016. In exchange, Vegas doesn't get a chunk of Seattle's $650 million expansion fee.
Top five players who could be selected by the Kraken
Vladimir Tarasenko, F, St. Louis Blues
Cap hit: $7.5 million, two years remaining on his contract
There are a lot of questions about the Blues wingers' health, but when one of the game's best goal scorers (218 goals, 224 assists in 531 career games) is available, how can you say no? There have been rumors that Tarasenko will be flipped after the selection.
MOCK EXPANSION DRAFT: Carey Price, Vladimir Tarasenko headline Seattle Kraken picks
Alexander Kerfoot, F, Toronto Maple Leafs
Cap hit: $3.5 million, two years remaining
The rumor is Leafs GM Kyle Dubas acquired Jared McCann just in case the team lost Kerfoot in the expansion draft. He left both players available, so the thought is that one could be taken. Kerfoot is older and more expensive, but he's probably the better fit for the Kraken — and his selection may just be a done deal:
Mark Giordano, D, Calgary Flames
Cap hit: $6.75 million, one year
Giordano doesn't necessarily want to leave Calgary, and Darryl Sutter surely doesn't want to lose the guy he said was the team's best defenseman in 2021 (and the winner of the inaugural Clayton H. Riddell Award as the Flames' best blueliner), but this, too, is probably a done deal. The 2019 Norris Trophy winner was the team's top defenseman with 26 points and led everyone in ice time (22:57) while playing in all 56 games at age 37. If he is taken, then he'll probably end up being the first captain in Kraken history.
Kevin Shattenkirk, D, Anaheim Ducks
Cap hit: $3.9 million, two years
This was a toss-up between Shattenkirk and Adam Henrique, but as they say, defense wins championships — and Shattenkirk did that in 2020 with the Lightning. He's a creative right-shot defenseman who sees power-play time while also being solid in his own end. Alongside Giordano, he'll bring a veteran presence to the corps.
Carey Price, G, Montreal Canadiens
Cap hit: $10.5 million, five years
A Hall of Fame goaltender who just posted eye-popping numbers in the postseason and has a connection to the Pacific Northwest? How could you not take him? Price, who played for the Tri-City Americans during his juniors days (he met his wife, Angela, there), would be the face of the franchise a la Vegas' Marc-Andre Fleury. Of course, there are questions about his health (knee and hip) and a goalie with a hip injury isn't ideal, but even if he misses time, he would be a foundational pick for the new franchise.