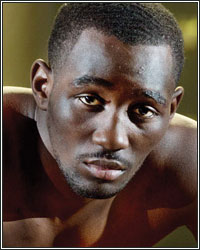 There were plenty of tasty morsels of boxing interest floating through the online Universo Puglistico this past week. So, let's take up this column space touching on the bits that caught my eye the most:
– The WBO, proving that they can actually, occasionally fumble their way into doing something good, declared Shawn Porter as the mandatory challenger to welterweight champ Terence Crawford. Crawford's and Porter's people now have 30 days to negotiate a deal or see the rights auctioned off via purse bid.
The bout would be, by far, the most competitively interesting challenge Crawford has faced as a welterweight and, some might say, since establishing himself as a main stage player. 
The WBO mandate opened up the online rumor mill, which generated all kinds of scenarios. Given Crawford and promoter Bob Arum's recent, well-publicized falling out, fans wondered whether the two could work together in getting this fight done or if there'd even be any attempt from Arum's side since Crawford's Top Rank contract reportedly expires this October.
Surprisingly, Arum spoke with media this week about his willingness to make a Porter fight happen. But there may be some ulterior motives behind Arum being all-in when it comes to making this fight.
If this fight is signed, it could very well be scheduled to happen AFTER Crawford's contract runs out, possibly necessitating a Crawford contract extension. If it goes to purse bid, and Top Rank offers the winning bid, Arum will have 90 days to make this bout– again, possibly pushing the fight off until after Crawford's contract runs out, also necessitating a contract extension. 
Crawford, meanwhile, is in a bit of a tough spot. He should clearly want this fight and, honestly, kind of needs it…but getting it could mean he'd have to, again, wall himself off from the other top welters by re-upping with Top Rank. 
Or I could be way off and Arum, working in good faith, gets this Porter fight made and then, graciously, lets Crawford move on to the next phase of his career, with or without him. Yeah…that could happen.
– In boxing these days, you don't get to bask in the glow of a damn good fight for too long. If it isn't fans bitching about the scoring or the media nitpicking from the bowels of their bubbling agendas, something else is destined to swoop in and piss in your boxing punch bowl. In the case of Jermell Charlo-Brian Castaño, the punch bowl pissers are the sanctioning bodies, specifically the IBF and WBO.
The IBF has ordered Charlo to face mandatory challenger Bakhram Murtazaliev because, well, that's obviously the fight everybody needs to see. Now, Murtazaliev HAS been the IBF mandatory for awhile and was given step-aside money to facilitate the Charlo-Castaño 4-belt unification, but the 19-0 Russian beat almost nobody to get that lofty IBF spot, so excuse me if I refuse to shed a tear over the guy not getting his title shot right now. Charlo, however, will be forced to either vacate or somehow pay the guy to, again, step aside.
Meanwhile, the WBO, sensing that Charlo will not go directly into a Castaño rematch, looks to be making moves to get their 154 lb. champ into the ring with favorite son Tim Tszyu who, like Murtazaliev in the IBF, beat pretty much nobody to get to the no. 1 contender spot. Boxing!
– It looks like the Gennadiy Golovkin-Ryota Murata  IBF/WBA middleweight unification bout will happen this year, likely around the end of December. Of course, this is NOT the big championship fight anybody wanted for Golovkin. It's also not the big championship fight DAZN wanted for Golovkin after reportedly spending over $100 million in signing him to a six-fight deal that has so far seen him meet the no-draw likes of Steve Rolls, Sergiy Derevyanchenko, and Kamil Szeremeta.
Japan's Murata may be the "super" WBA middleweight champion (Is he the super champion? I forget), but he's also the most "fringe" of champions and widely considered to be the weakest of the recognized world middleweight titlists. In essence, Murata is the Red Cola in the Coke/Pepsi cola wars. 
On the plus side for DAZN, Murata is somewhat of a big deal in Japan, where the wannabe "Netflix of Sports" is trying to get their streaming service off the ground. So, this one probably won't be a total loss. 
– If you're getting tired of the Tyson Fury-Deontay Wilder-Anthony Joshua heavyweight love triangle, there may be some relief via a fresh batch of contenders making their way to the top.
Over the weekend, the UK's Joe Joyce Joyce looked steady, but not necessarily dominant, in stopping veteran Carlos Takam in six rounds. All in all, though, it was a good win and he did what an upcoming contender needs to do against a veteran gatekeeper-type. At 35, he needs to keep stepping up and developing because he doesn't have time to waste. 
Next weekend, New Yorker Michael Coffie, another 35-year-old rising contender up against the clock, faces his own veteran test in Gerald Washington. Coffie's got some old school chops for a guy who just started boxing at 29. The former Marine is skilled and has heavy hands. He looks like a "real deal." 
Then, maybe a step behind Joyce and Coffie in career advancement, there's Jared Anderson, a Toledo, Ohio native who has impressed the hell out of me in the early stages of his pro career. Anderson is big (6-foot-4, 240-250 lbs) and he can bang as well as move. And, at just 21 years of age, there's still plenty of room for further development. He was booked to take a step up in class on the postponed Fury-Wilder 3 card, but that bout was pushed back to their new date of October 9. In my not-so-humble opinion, Anderson is the best young heavyweight in the business. 
So, yeah, heavyweight won't be a three-man show for long.
Got something for Magno? Send it here: paulmagno@theboxingtribune.com