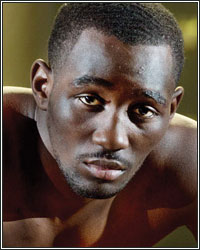 Every Thursday here at FightHype, we make a space among the video content for a good, old-fashioned written word money shot from the depths of my bulbous, bulging sack. So, get ready for some of that infamous Magno-rific gooey, salty, sometimes NSFW truth. This week, we have comments/questions regarding Crawford-Porter, Canelo-Plant, and Magno's Fluff Dream Fights.
Crawford-Porter, Then What?
Hi Paul, first time writing, long time follower. Hope all is well. So…Crawford vs Porter. Say it happens. How do you see it playing out? What happens for both fighters next? Will the fight be in Triller?! Will it setup Spence and Bud? Will Bud stay with Bob? What the hell happens after this?
Thanks for your time.
— Nicholas Ward
Hey Nicholas.
I like Crawford-Porter a lot. Crawford is so damn skilled and adaptable, with that killer instinct and fierce competitive streak. But Porter is an absolute train wreck as an opponent. He's all bull in a china shop, barreling in, putting constant pressure. He's all fists, elbows, head, and fireplug body. He throws opponents off their game with all the pressure and I can see him doing the same with Crawford. There's no way Crawford-Porter doesn't become a nasty brawl. I can't pick against Crawford, though. I think his class will eventually show through and he'll take control, but it definitely won't be easy. 
As for all the business and politics stuff…
If the fight happens on Triller, that means negotiations went nowhere, it went to purse bid, and Triller paid a bundle to win the rights to promote it. I can't see where Bob Arum and PBC let that fight roll away to the new kid on the boxing business block. 
Here's where things may get sticky for Crawford, though. Given the timing of all this Porter fight talk and how it plays against his Top Rank contract reportedly expiring in October, he may have no choice but to re-up with Arum to get the Porter fight. But, then, re-upping with Top Rank would, again, keep him behind a wall when it comes to getting those big fights with the PBC welterweight contingent. But if he DOESN'T fight Porter, he'll be stripped of his WBO title and have zero leverage in getting any of those big fights, anyway.
So, I honestly don't know what happens with all of this. My gut tells me that Arum makes the Porter fight happen and Crawford re-ups with Top Rank, bedazzled by the "see, we made a cross-company fight once already" promise of a shot at the winner of Spence-Pacquiao that, of course, may never happen. In boxing, you'll never be too far off the mark if you think pessimistically. 
Canelo-Plant: Is it Worth the Hassle?
Hi Paul.
Canelo-Plant is on, then it's off, then it's on, then it's off. I'm tired of the bullshit. This fight is not worth the drama and Plant is not worth the struggle. Canelo just needs to move on and make a fight where it's easier to make a fight. Plant should be happy to fight for the bare minimum of what Canelo is willing to offer, which would probably more than triple what Plant usually makes. Or just say "Next" and pick up that IBF belt when Plant gets beat.
– Jose
Hi Jose.
This news fatigue is what happens when you start paying attention to online reports. The boxing media is just there to be used as a leverage tool in negotiations. If something is being "slipped" to the media, you can be sure it's been strategically placed there as a play for leverage. I wouldn't take anything released to the media as gospel. Canelo-Plant either happens or it doesn't and there's really no way for any of us outsiders to know who's to blame. Because Canelo's opponents have been so habitually overpaid since he got with DAZN, every negotiation is going to be a struggle. This is a major windfall for Plant and I can't blame him for wanting to extract every cent from it as possible. But Canelo has all the power in this dynamic and he'll make or break the bout on a whim if he wants to. Apparently, it's almost getting to that point with him. Then again, who knows? We're not privy to what's going on behind the scenes. As I said, it either happens or it doesn't and I won't care about this fight until it's signed, sealed, and ready to be delivered. 
Fluff Fight Dream List
Hey Magno.
Since it looks like we're stuck with these dumb celebrity exhibition and retired legends fights, we might as well have some fun with them. I'll toss you a softball for this week's Mail Sack and ask you for some matchups you'd like to see. So, what's on Magno's dream fight list for the fake fight scene. I'll just stand back now and let you have at it. 
– Damon
Hey Damon.
Man, this is like asking me what kind of bread I want for my shit sandwich. I'm not AGAINST any of these celebrity/legends fluff fights, I just don't have much use for them. I suppose, the ones that hold the most interest for me are the celebrity vs. non-boxing combat sport retiree, like Jake Paul vs. Ben Askren or, maybe a retired athlete vs. non-boxing combat sport retiree. Retired boxing legend vs. retired boxing legend does nothing for me. Those always turn into half-assed, pulled-punch affairs where nobody wins and nobody loses– except the suckers who paid for the fight, thinking it would be an actual fight. Whoever gets put in the ring, I want them to actually care about winning. I'd rather see two spindly YouTubers slap fighting FOR REAL than two legends just going through the motions. 
As for my list of fluff dream fights? Can't say I've given it much thought, but here's what comes to mind with five minutes' effort:
Ricardo Mayorga vs. Chuck Liddell
NFL Hall of Famer Ray Lewis vs. Bas Rutten
In a battle of You Tube food reviewers, Joey's World Tour vs. Reviewbrah
For the old school wrestling geeks, Jim Cornette vs. Vince Russo
And, for my personal kicks, The Ring Magazine/RingTV staff vs. A pack of wild, hungry jackals
Got a question (or hate mail) for Magno's Bulging Mail Sack? The best of the best gets included in the weekly mailbag segment right here at FightHype. Send your stuff here: paulmagno@theboxingtribune.com.