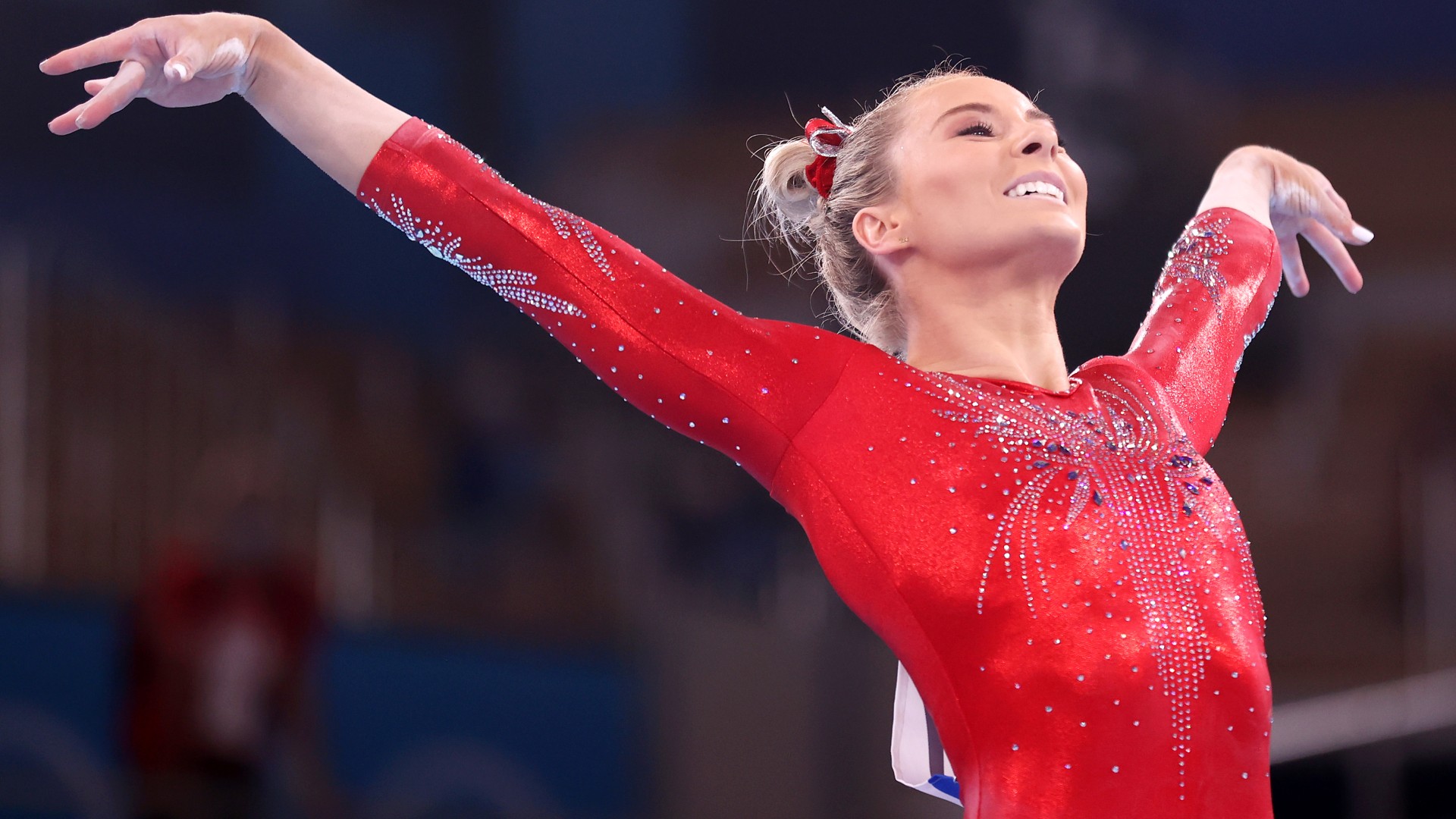 MyKayla Skinner thought her Olympic dreams came to an end after individual event qualifying.
Skinner came to the Olympics as an individual competitor after USA Gymnastics chose Grace McCallum for the final spot on the U.S. women's gymnastics team. Team USA believed that Skinner would have a better chance to medal as an individual over the team's other options.
However, the 24-year-old gymnast failed to qualify for any of the individual event finals. She acknowledged on Twitter that would likely be the end of her Olympic career.
Heart broken💔 but feeling sooo humbled and blessed for the amazing performance I had tonight! You have all brought me to tears thanks for being my biggest cheerleaders! Love u all😘 xoxo myk

— MyKayla Skinner (Harmer) (@mykaylaskinner) July 25, 2021
But in wake of Simone Biles' decision to withdraw from Sunday's event finals, Skinner's Olympic dreams are back on.
MORE: Latest updates on Simone Biles' status for the 2021 Olympics
USA Gymnastics released a statement on Friday night confirming that Biles would not participate in the vault and uneven bars finals.
After further consultation with medical staff, Simone Biles has decided to withdraw from the event finals for vault and the uneven bars. She will continue to be evaluated daily to determine whether to compete in the finals for floor exercise and balance beam. pic.twitter.com/kWqgZJK4LJ

— USA Gymnastics (@USAGym) July 31, 2021
That opens an opportunity for Skinner to re-enter the fold. Skinner is a terrific vaulter and finished fourth on the apparatus during qualifying. The top eight in the event qualified for the finals, but each country is limited to only two competitors per event. Skinner's score of 14.866 ranked behind Biles (15.183) and Jade Carey (15.166), so she wasn't included in the original final field.
After missing the qualifying cut, Skinner was "going to leave (Japan) but was asked to stay" in case Biles couldn't go, her coach Lisa Spini told USA Today.
Now, Skinner, who served as an alternate on the 2016 Olympics before coming to Tokyo as an individual competitor, will have a chance to fulfill her dream of earning an Olympic medal.
"She is doing really well in training," Skinner's coach Lisa Spini said. "Her vaults in qualifying were not her best.
"This wouldn't be exactly how you want to get an opportunity, but you take it. Her first dream was to be an Olympian and her second was to medal."
Skinner will look to help Team USA medal in the vault for the third consecutive year. Biles won the gold for the United States in 2016 while McKayla Maroney took home silver in 2012.