Pakistan's Prime Minister Imran Khan has said that his country wants to take cricket forward along with neighbors India. This statement of his comes on Monday, a day after Pakistan broke their 29-year-old jinx of never beating India in a World Cup match, be it the 50-over tournament or the T20 World Cup tourney.
Pakistan had first met India in the 1992 Benson and Hedges World Cup which was played in Australia and New Zealand and the Mohammed Azharuddin-led Indian team beat Imran Khan's Pakistan to start a streak that carried on for seven 50-over World Cups and 5 T20 World Cups. This included the final of the inaugural T20 World Cup in 2007 when India beat Pakistan by 6 runs to become the first-ever T20 champions.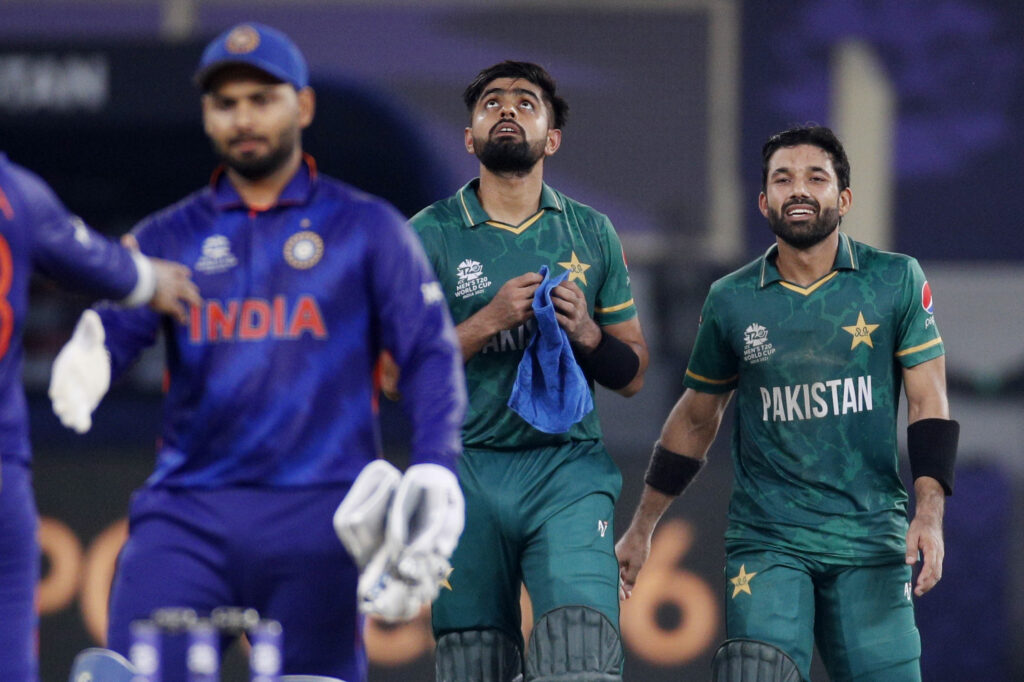 However, Pakistan came back strongly on Sunday, October 24, as they beat India by 10 wickets in Dubai as Babar Azam, Mohammad Rizwan made unbeaten half-centuries and Shaheen Shah Afridi was named the Player of the Match for his three wickets which include the scalp of Rohit Sharma for a first-time duck and Virat Kohli for 57.
Imran Khan Termed His Country's Win Against India In Their Opening Match Of The T20 World Cup "Historic"
Pakistan Prime Minister Imran Khan talked about how Pakistan and India can ensure cricket sees a great rise in Asia if the two Asian giants work together. He made these remarks during his three-day official visit to Saudi Arabia, ARY News reported. Speaking at an event in Riyadh, Khan termed his country's win against India in their opening match of the T20 World Cup "historic".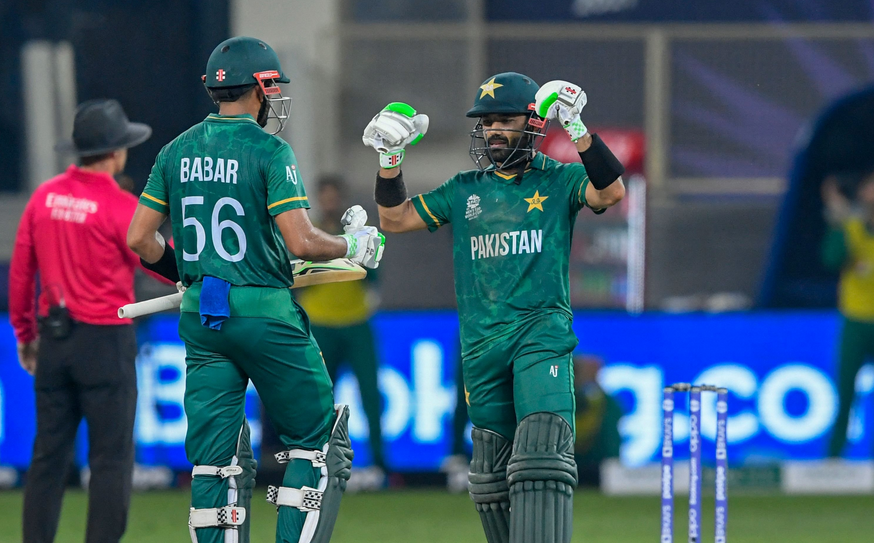 "India and Pakistan can move forward as good neighbours," ARY News quoted Khan as saying. Khan also added that Islamabad desires friendly ties with Delhi.
The blockbuster Group 2 clash marked the two team's first T20 meeting since the 2016 men's T20 World Cup and Pakistan was set a competitive target of 152 to win, Babar's side cruised to a history-making win under the lights. This is the first time that India has lost a T20I by 10 wickets. Coincidentally, this is also the first time that Pakistan has won a T20I by 10 wickets.
Imran's comments come at a time when India and Pakistan do not play bilateral series and only clash in ICC events or in Asia Cup tournaments. The two sides last played in bilateral series in 2012-13 and though Pakistan is scheduled to host the Asia Cup in 2023, India's participation is not confirmed in it.