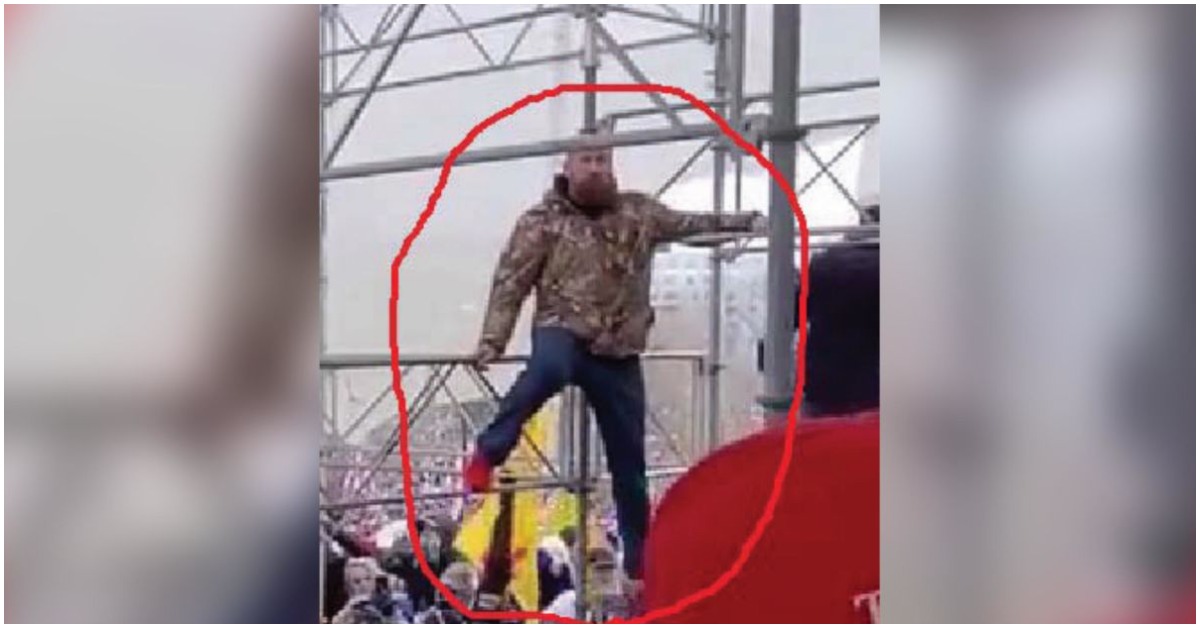 Former MMA fighter and gym owner Scott Fairlamb has been sentenced for 41 months in prison for assaulting an officer during the Capitol Riots in Washington, D.C on Jan. 6th of this year.
Fairlamb is the first rioter to be imprisoned for his violent actions during the riots. He had originally pleaded guilty back in August. Fairlamb owned an MMA gym in New Jersey and also had one professional fight under his belt in the New Jersey area.
Fairlamb stormed the building as well and documented everything he did with pictures and videos. There were also messages that he sent to some of his friends where he said he would do it again. According to CNN, Fairlamb said "I truly regret my actions that day. I have nothing but remorse," while teary eyed addressing the court.
Fairlamb will also serve 36 months of supervised release after he serves his 41 months sentence in prison. The judge in the hearing told him that he was doing the right thing by not taking this to court to be acquitted. He didn't believe a single jury would find him not-guilty and also claimed the other' like Fairlamb should follow in his footsteps.
There was police body camera video of Scott Fairlamb yelling and taking a swing at the officer after pushing him over.
Fairlamb told the officer, "You have no idea what the f**k you're doing." before hitting the officer. The prosecutors alluded that Fairlamb was one of the first people to storm inside the senate side of the building during the riots. Fairlamb claims to have upset most of his family and his father who was a veteran. He has also apparently cut ties with his brother, who is in the secret service.
Fairlamb owned the MMA gym called 'Fairlamb Fit' in New Jersey.