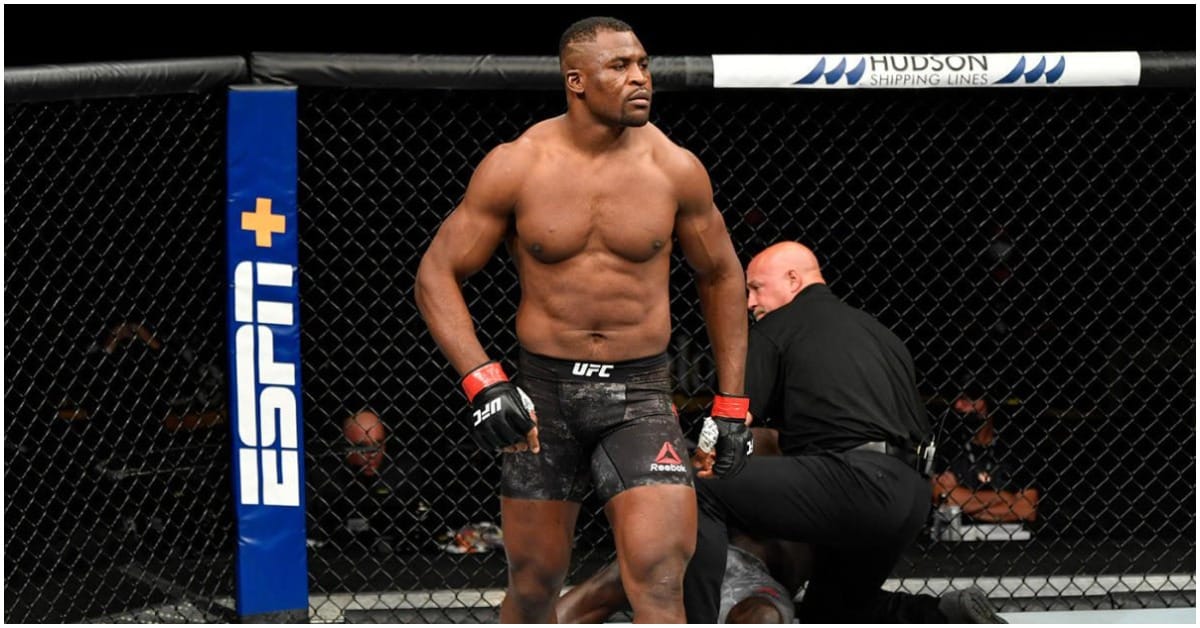 UFC heavyweight champion Francis predicts he'll put away foe Ciryl Gane in their upcoming bout at UFC 270 in January.
The first PPV card of 2022 will be the main stage of Francis Ngannou's first title defence against interim champion Ciryl Gane. Ngannou's legendary power and combined 85% finish rate has brought with it excitement from fans but the champion believes he has what it takes to continue his knockout streak.
In an interview with Daniel Cormier, Ngannou shared that he sees no other result than a  knockout for himself. The Cameroonian said "This fight might last a few rounds or not, but I'm not seeing me taking him to decision. I'm knocking him out. I mean it's not like I go there to knock him out but I know that at some point it's going to happen."
"I'm trying to imagine all the possibilities. I'm like 'What the first round? Or the second round? Or after this or after that?' It's gonna happen." (Transcribed by Sportskeeda)
The Tension Between Francis Ngannou and Ciryl Gane
The bout has uncharacteristic tension for the two, which seems to have been caused by a dispute between Ngannou and his former mentor, Fernand Lopez, who is Ciryl Gane's current coach.
In an interview with GQ Ngannou shared that his former coach, Lopez wanted the limelight for himself. He said "Fernand's problem is that he wants to be famous. I can count how many times we had to argue about how he thought I was taking all the spotlight. … Bro, what do you want? If you want the spotlight, you know where the spotlight is. It's inside the octagon, not on the side.
Lopez would respond by stating on his Instagram "I have known poverty, but there is no worse poverty than intellectual poverty. I am happy to have help you be satisfied, brother."
What do you think? Will Francis Ngannou knockout Ciryl Gane?