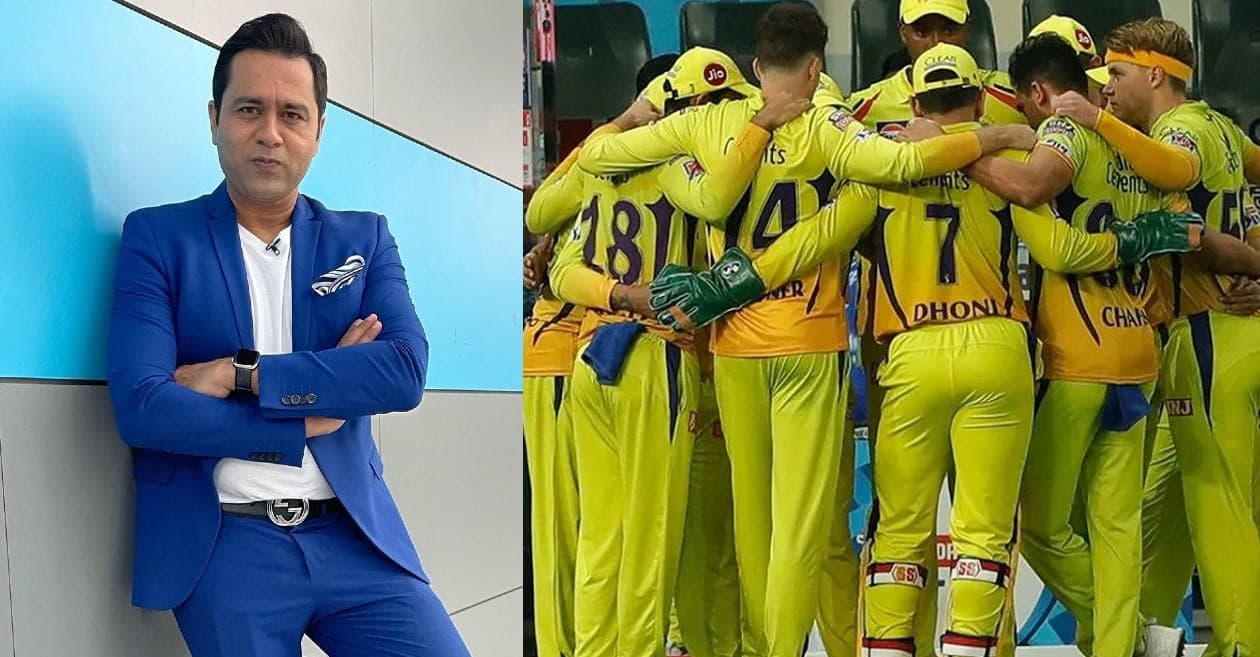 The Indian Premier League (IPL) franchises have until November 30 to decide the four cricketers they have to retain. Notably, as per players' retention rules for IPL 2022, franchises are supposed to retain four players with a combination of either two Indians and as many overseas or three Indians and one foreign player.
Ahead of the deadline for submitting the retained players list, former Indian opener Aakash Chopra has picked his possible retentions for Chennai Super Kings (CSK) and Sunrisers Hyderabad (SRH). Starting with CSK, Chopra went with captain MS Dhoni as his first choice and all-rounder Ravindra Jadeja as the second.
"First is MS Dhoni, and the second is Ravindra Jadeja. Unless the Ahmedabad franchise has already offered Jaddu the captaincy, I don't see him going. So Dhoni and Jadeja are the first two retentions," said Chopra on his YouTube channel.
When it comes to the third choice, the cricketer-turned-commentator picked all-rounder Moeen Ali. Chopra felt there could be a toss-up between Ali, Sam Curran and Faf du Plessis, however, considering the fact that IPL 2022 will take place in India, Chopra picked Ali.
"Now, CSK has two choices, either to retain one overseas and one Indian or two foreign players, but the Super Kings don't have too many good overseas players. If CSK want to retain one overseas, then they have three choices in the form of Moeen Ali, Faf du Plessis and Sam Curran, but since the IPL 2022 will take place in India and Faf is already 37-year-old, so it has to be Moeen Ali," the 44-year-old added.
Chopra said that for the last place, CSK have three options in the form of Deepak Chahar, Ruturaj Gaikwad and Shardul Thakur, but the Super Kings will most probably go for Chahar as he is the future for the four-time champions.
"Ruturaj Gaikwad, Deepak Chahar and Shardul Thakur. Only one can be retained amongst the three, but CSK might go towards Ruturaj. CSK might also think of Ruturaj and Jadeja as players who could lead the team in future," Chopra added further.