If a 39-year-old man is rolling his arms in an international game and if the batter looks befuddled while facing him, then it has to be James Anderson, the talisman of England.
At an age where most of the bowling greats, especially pace bowlers, choose to retire by switching to either coaching or media jobs, Anderson is still ravenous of playing the game, that too, in the toughest and the longest format. 
In his last series against India, the England spearhead claimed 15 wickets from four matches at an average of 24.67. He bagged his seventh five-for at Lord's in the second Test to once again push his name on the honours board. 
After achieving the feat, the England pacer said that it wasn't the last time people will see him putting his name on the Lord's honours board, something that hints that he will prolong his international career to two decades.
"I made my debut at Lord's, took my first five-wicket haul here and to get seven is incredible. I don't know how I did it. Hopefully, it's not my last time here, and hopefully, it's not my last time on the honours board," Anderson said in one of his press conferences.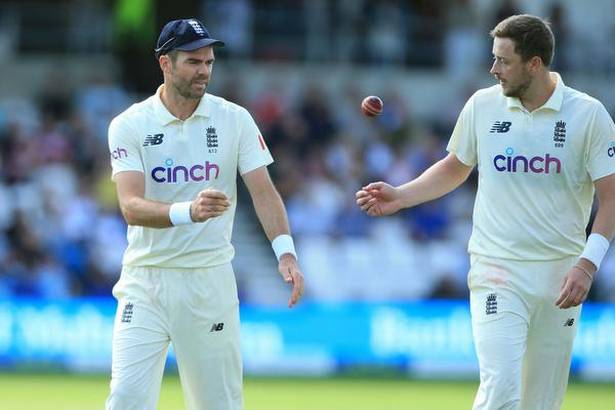 "It definitely is special. Every time you play on this ground, it is special. And certainly, the last few times I've come here, I think, 'would this be the last time I'm playing here?' I think it's an extra bit special, at Lord's, certainly for me personally," he added.
Also Read: This Summer Was Probably My Favourite Contest With Virat Kohli – James Anderson
James Anderson to feature in another Ashes of his illustrious career
The king of swing marches towards Australia to feature in yet another blockbuster Test series famously known as The Ashes in Down Under from next week onwards.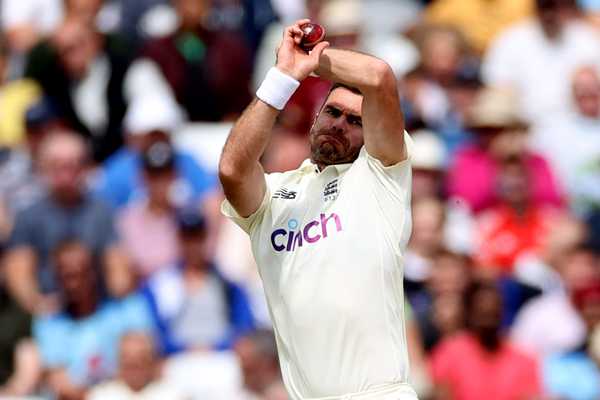 During the London Test against India, there was blood visible on Anderson's right knee but he was persistent to bowl despite the injury. 
But the area of concern is will he be able to bowl with the same determination in the Australian summer. The senior England player had said that he would like to play at least three or four Test matches in the Ashes but intends to play all the games.
"I went into the India series in our summer, I got myself in the best shape possible to be able to play all five and, after then, you manage it as it goes … I'll get myself in the best physical shape to play all five, the likelihood of playing all five at my age, to be honest any age in Australia," Anderson told Fox Sports.
"We've seen Australia do it themselves, they rotate, it does take a lot out of you, especially the heat at some of the venues, so we'll just have to wait and see. I'll be hopeful of playing five, but the likelihood is I'll be happy playing three or four," he added.
Anderson's guile and sharpness with the bowl have not only ranked him the best pacer of Test cricket but also serves as an inspiration for the current young bowlers to play the format for a longer period.
In August 2020, the Lancashire bowler became the first pace bowler to complete 600 Test wickets with the other three being the spinners. 
Talking about his success, Anderson said that it is the mentality one needs to set to bowl long spells and personally trains harder in the gym.
"As I get older, I feel like I have to work that little bit harder in the gym. I feel like I bowl less in the nets, and try to save it for when it matters in the middle," the 39-year-old said after the first day's play," Anderson said in a virtual press conference during the Headingley Test.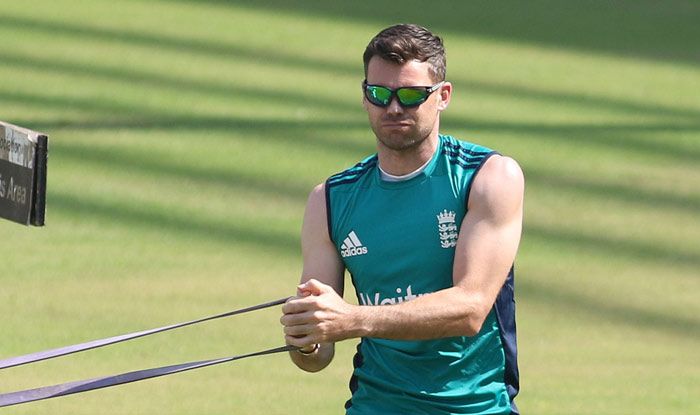 "The biggest test in Test cricket is mentally getting yourself up for bowling big spells and playing in big games. It's about keeping yourself switch on through games and switch off when you are not bowling — that's something I've always had," he added.
Will James Anderson's experience stop the Steve Smith juggernaut?
Anderson dismissed his nemesis, Virat Kohli, twice in the yet to be completed five-match Test series, which revived the rivalry between the two.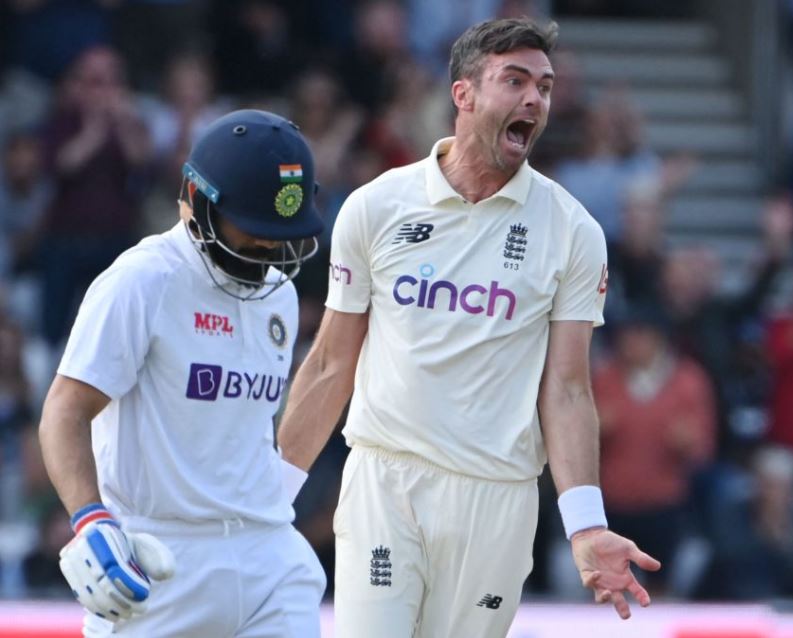 Coming against Australia, the 39-year-old pacer will have another intriguing battle against another rival in the name of Steve Smith, whose wicket he has pocketed on six instances.
Smith has dominated the England bowlers in the last two Ashes, consecutively scoring more than 700 runs in each series and England will want to get him out as early as possible to avoid massive destruction. Anderson, who has 104 Ashes wickets next to his name, will use his experience to get the better of Australia's vice-captain.
The England pacer will also meet Australia's rising star Marnus Labuschagne for the first time as the former was ruled out of the 2019 Ashes series after the first Test owing to an injury. 
Anderson has picked 632 wickets from 166 Test matches and will have the opportunity to take his tally to 650. 
The last time when Alastair Cook played in the 2017/18 Ashes Test series in Down Under no one had anticipated that it would be his last Ashes. 
Although Anderson has the energy to play more games, could this be his last Ashes? That only his performance in the historic series will tell us about his future.
Also Read: Ashes 2021/22: My Family Have Already Said They Are Not Going To Australia, Says James Anderson