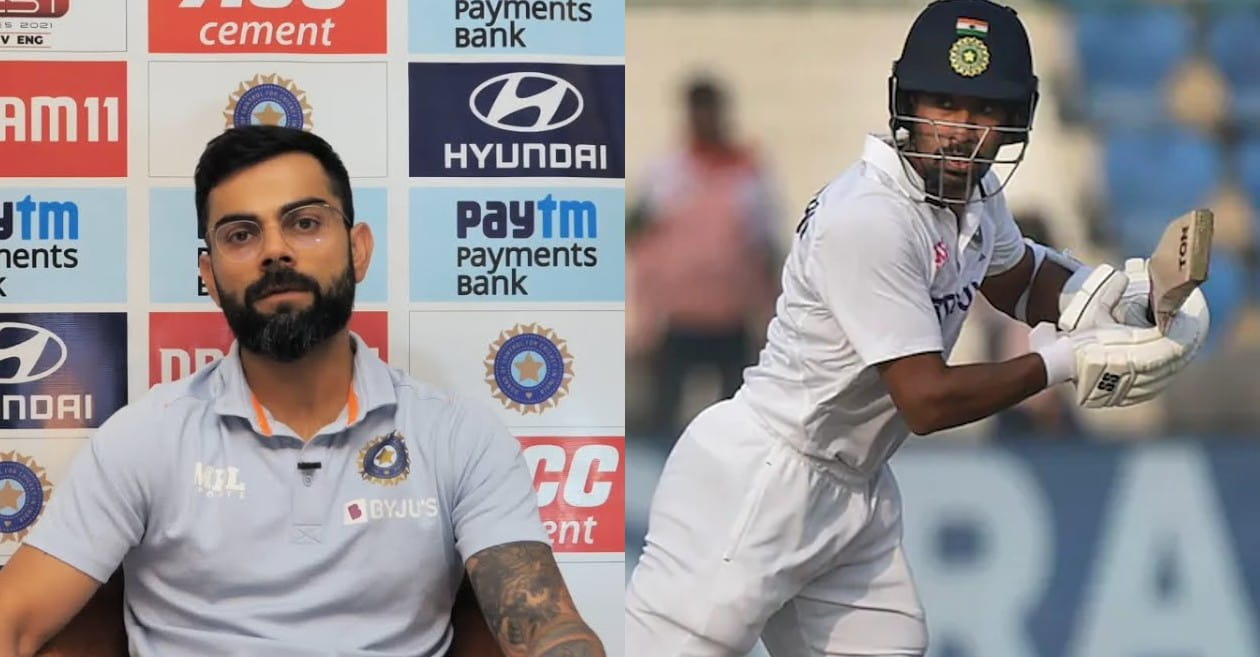 Indian skipper Virat Kohli, who will captain the side in the second Test against New Zealand after resting from the series opener, has given the latest update on Wriddhiman Saha's fitness concerns.
Notably, Saha had some stiffness in the neck, which did not allow the wicketkeeper to take the field on the fourth as well as the fifth day of the Kanpur Test against the Black Caps. KS Bharat kept the wickets in Wriddhi's absence.
Although, Saha did come to bat during India's second innings and scored a fighting unbeaten 61 on Day 4 to put India in a strong position after the hosts had lost five wickets for 51.
Kohli revealed that Saha has recovered from his neck spasm and is completely fit. While talking to media ahead of the Mumbai Test, Kohli said: "As of now, he (Saha) is fit. He has recovered from his neck spasm and is absolutely fine."
Regarding the team combination for the upcoming fixture, Kohli reckoned they would discuss it soon but hinted that there could be a change in the bowling department.
"We will discuss the combination soon. There is a weather change, and we have to take that into account, and we have to pick the combination accordingly. At the end of the day, you cannot predict whether conditions will remain like this over the five days. So, we need to see what bowling combination should be picked that can tackle in different conditions," Kohli added.
The Delhi-lad also explained the need to look after one's mental well-being in the ongoing bio-bubbles era of cricket. Not to mention, Kohli had skipped the T20I series as well as the recently concluded first Test in Kanpur.
"It is very important to understand that it is crucial to refresh yourself mentally. When you play so much cricket at a certain level for so long, it gets taken for granted that you will keep turning up series after series and perform with the same intensity in every match. To maintain the quality of cricket, to maximise the ability of the cricketers, to keep them in a good space, it is very important to consider this. Not just our team, but across the world, players are in the mindset to manage the workload, more from the mental point of view rather than physical," Kohli added further.